---
More than 800 Radiation Therapy departments worldwide count on the SunCHECK Platform to organize, automate, standardize, and streamline Patient and Machine QA. With our 3.0 release, users can now complete critical tasks in even smarter ways.
New with version 3.0, SunCHECK features PlanCHECK™ for automated plan quality verification and device integration with ArcCHECK®, saving time and improving root-cause analysis for pre-treatment QA.
---
PlanCHECK™ Module
The new, first phase in the SunCHECK Patient workflow, PlanCHECK automates the time-consuming task of treatment plan checks.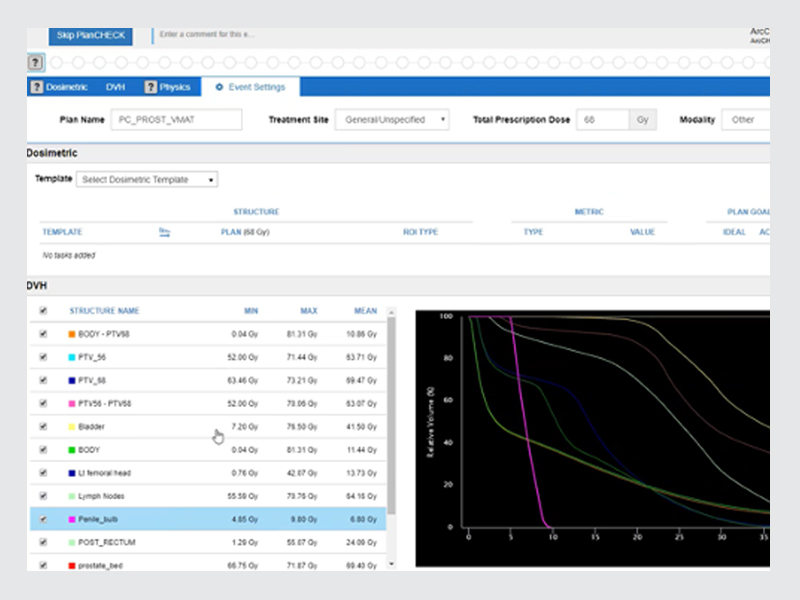 Patients' plan files are automatically loaded into the Treatment Planning System and plan checks are performed – significantly streamlining this intensive process.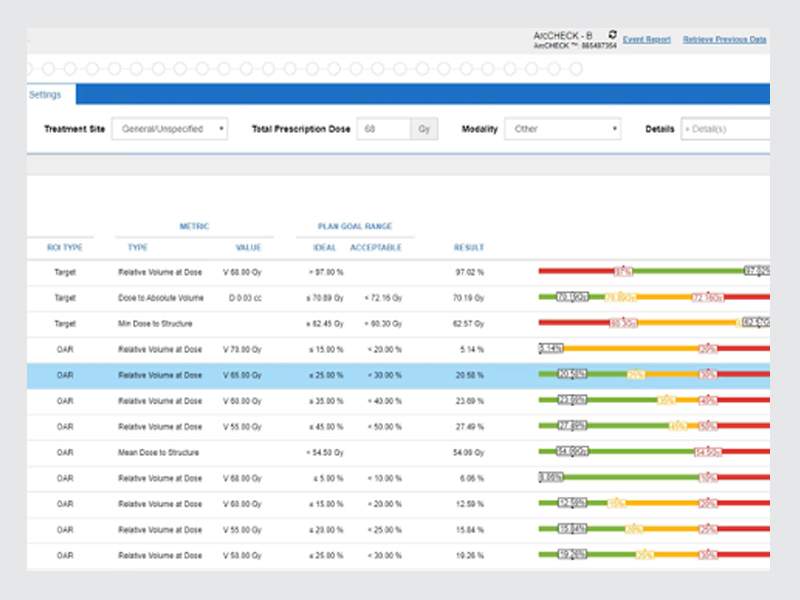 Automatic performance assessment of a treatment plan versus intent, verifying a variety of comprehensive, structure-based checks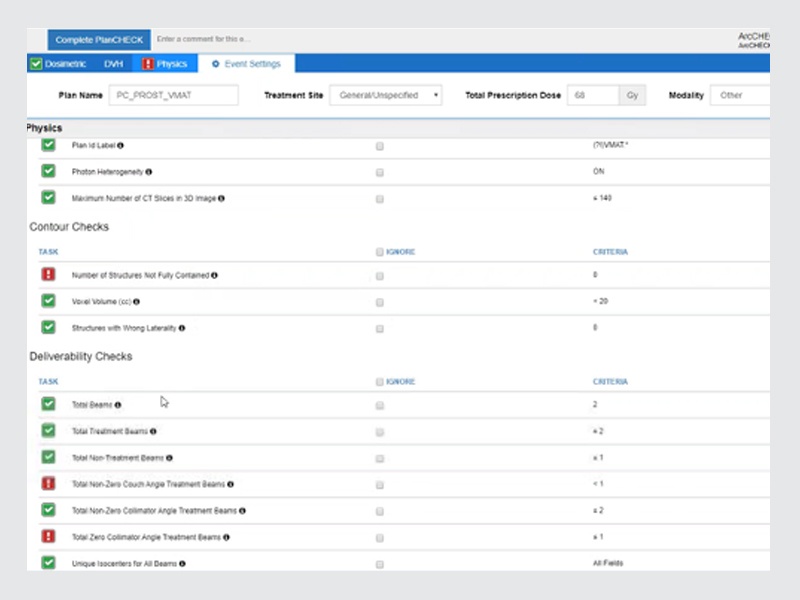 Validate treatment plans against department requirements, and easily identify deviations, with user-defined pass/fail results.
---
ArcCHECK® Integration
Together, ArcCHECK and SunCHECK Patient (PerFRACTIONTM) provide unmatched flexibility for pre-treatment QA, improved root cause analysis, and efficient audit QA.
Combine the world's most selected independent 4D measurement array with the SunCHECK Platform for flexible phantomless and array-based pre-treatment QA.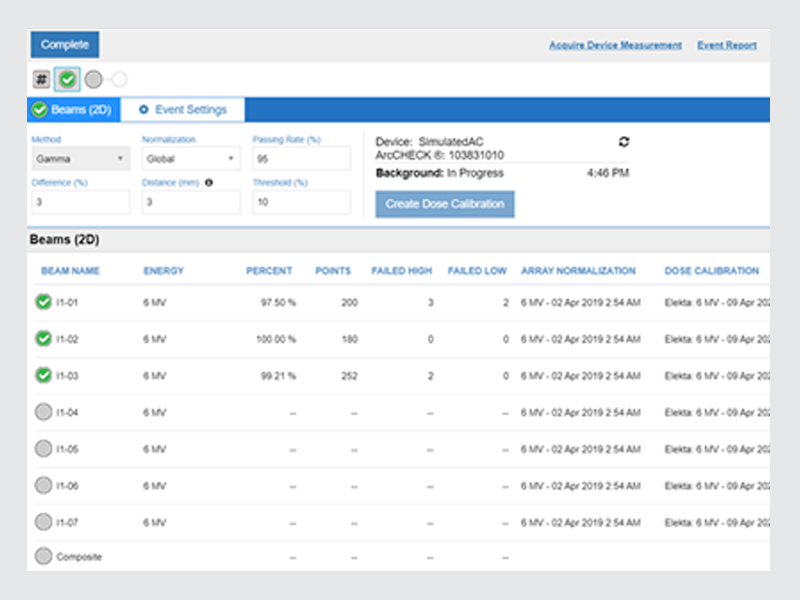 Easily transition between ArcCHECK Patient QA records and SunCHECK Patient QA record, all in one Platform, saving ~30 minutes per patient otherwise spent searching for data.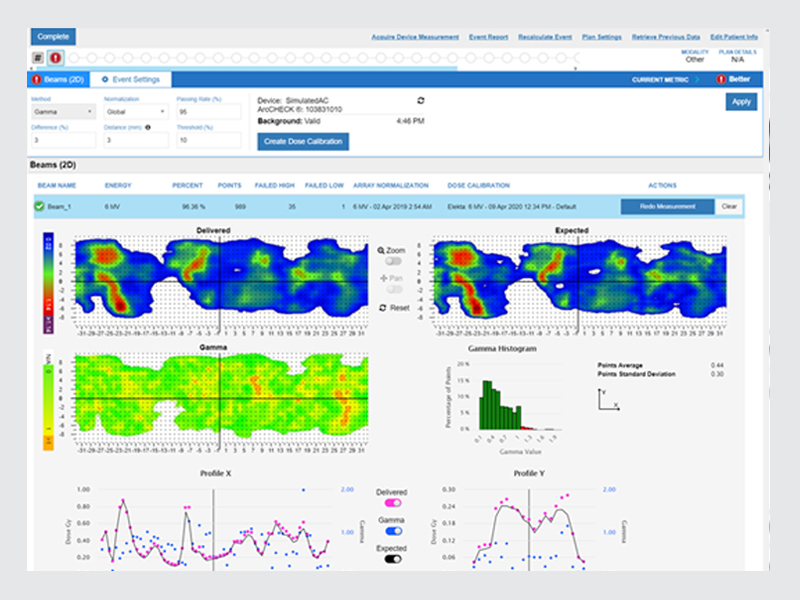 More easily identify sources of error. DoseCHECK™ software identifies algorithm errors. ArcCHECK identifies delivery errors.
---
"SunCHECK version 3.0 provides new and valuable capabilities with the introduction of PlanCHECK and integration of ArcCHECK. It is clear Sun Nuclear's SunCHECK will improve efficiency as it adds essential QA capabilities."
Arthur Olch, Ph.D., FAAPM

Professor of Clinical Radiation Oncology & Pediatrics, Children's Hospital Los Angeles & University of Southern California Keck School of Medicine
---
Telehealth in the Time of COVID-19
In the current COVID-19 climate, telehealth has significant potential to minimize patient risk in the delivery of Radiation Therapy. SunCHECK enables Radiation Therapy departments to treat with confidence through these challenging times.

---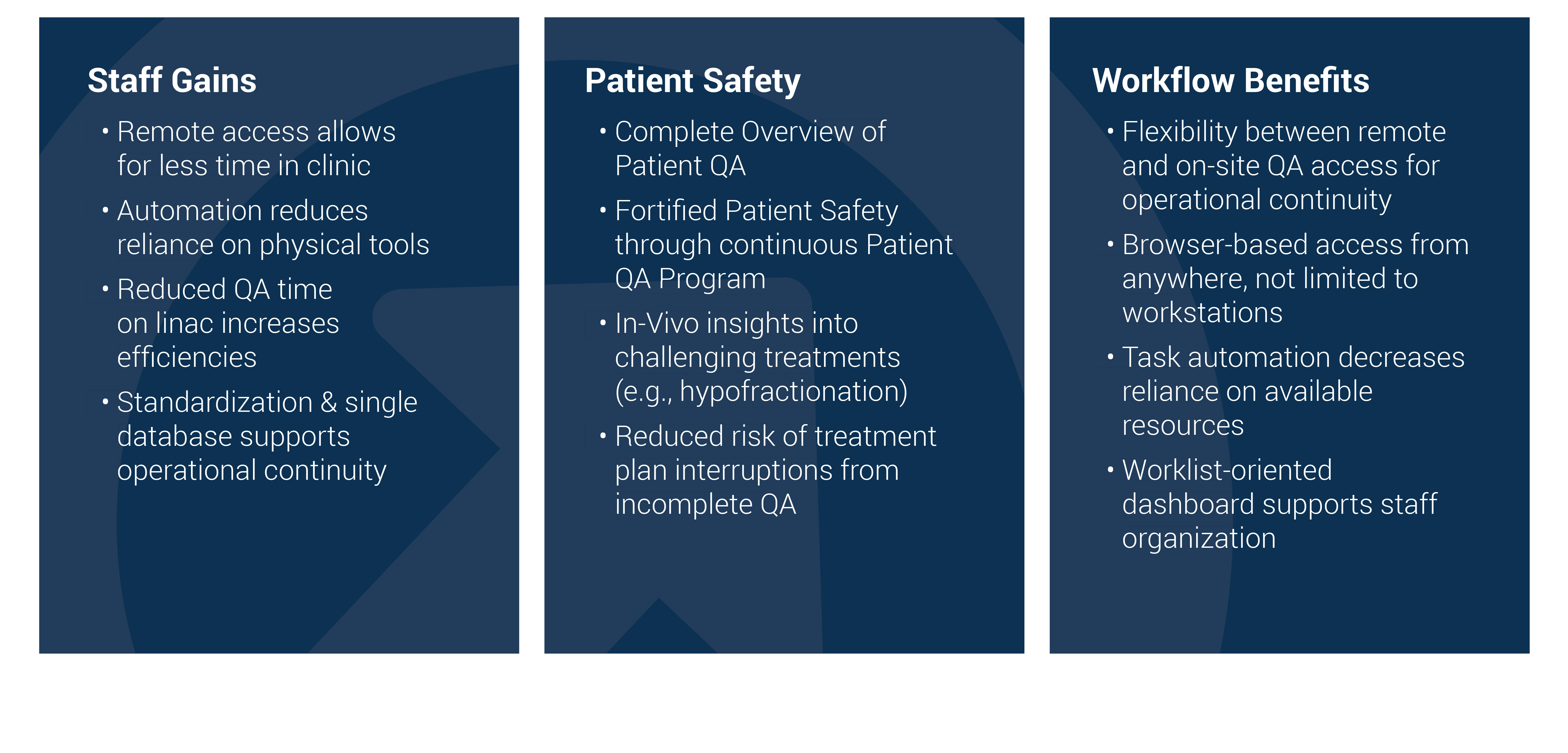 ---
---
"Faced with the changes in fractionation and technique generated by the pandemic, the integration of quality assurance tests on the SunCHECK Platform and the possibility of remote access, has allowed us to continue working with the same quality standards, minimizing the number of personnel in physical presence."
Nuria Jornet, Ph.D.

Medical Physicist, Hospital de la Santa Creu I Sant Pau (Spain)
---
SunCHECK Platform Solutions
---