Perform quality control testing of your Digital Radiography (DR), Computed Radiography (CR) and Fluoroscopy X-ray systems with ease. Comply with local, state, federal, and governing bodies for digital and traditional analog radiographic imaging technologies.
---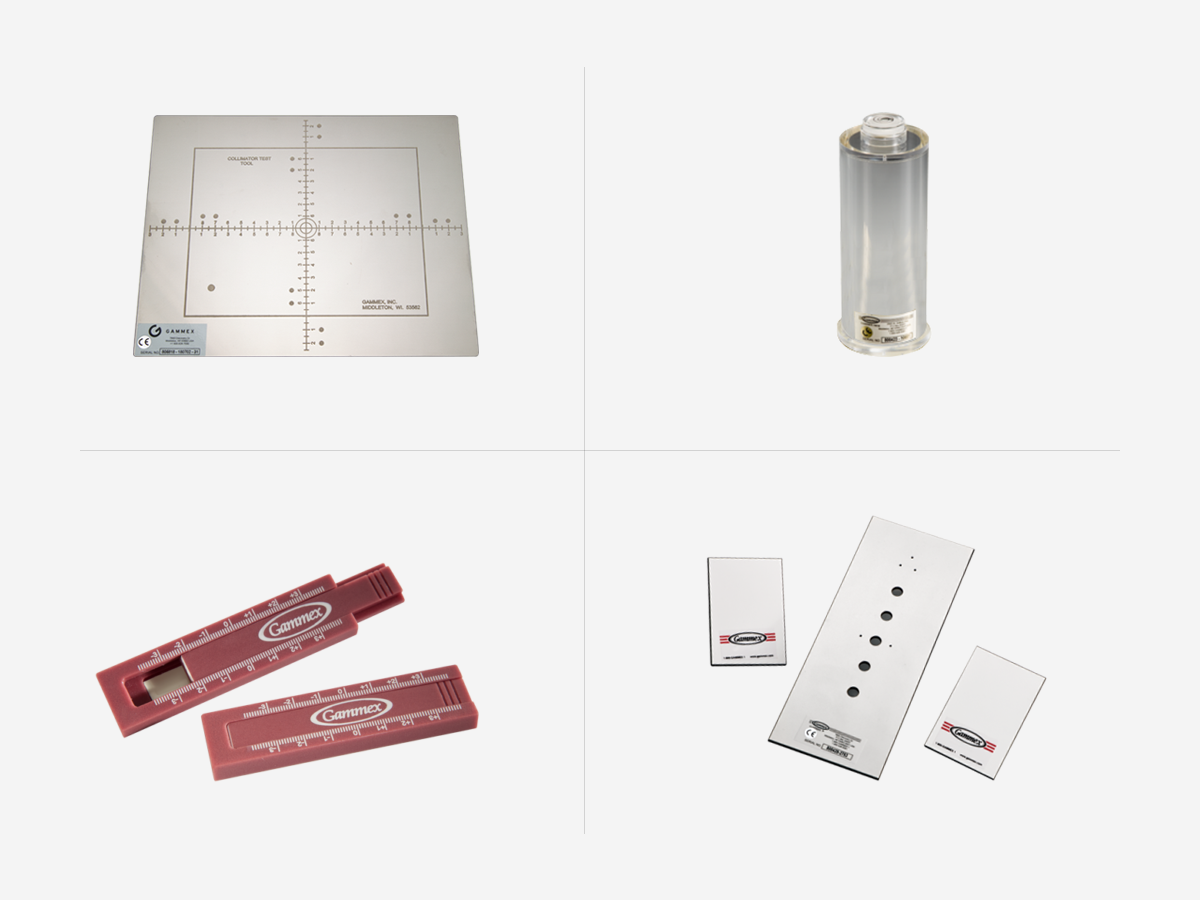 Beam Geometry & Alignment Testing
Beam Alignment Test Tool evaluates X-ray field congruence and ensures accurate X-ray beam alignment
Collimator Alignment Test Tool consists of an etched stainless steel baseplate to evaluate collimator light field congruence
Grid Alignment Test Tool tests proper grid alignment with respect to the central ray of the X-ray tube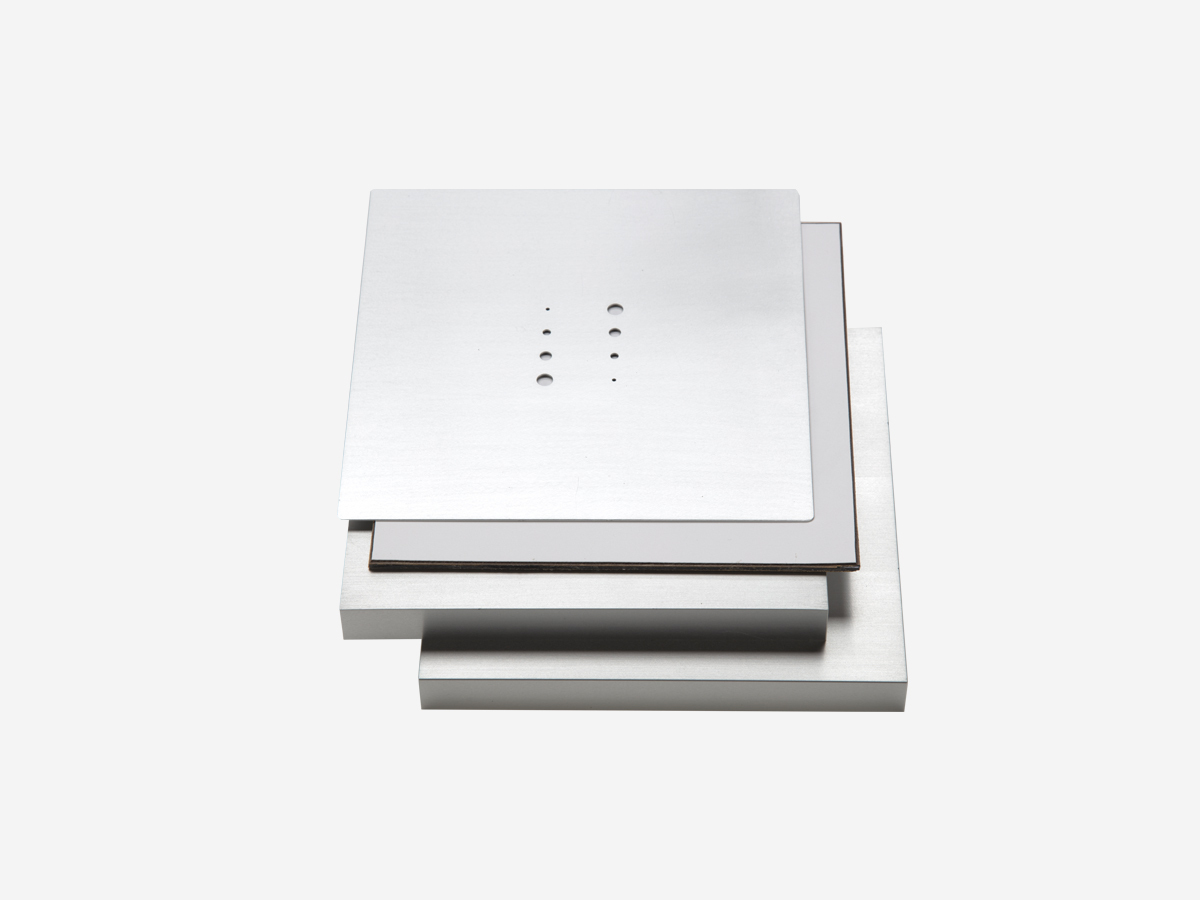 Dose & Exposure Rate Measurements
Fluoroscopic Dose Rate and Low Contrast Resolution Test Tool Kit measures the automatic brightness stabilizer, maximum entrance exposure and the photo-timer performance. When used with the High Contrast Resolution tool, this ensures an optimized fluoroscopic system.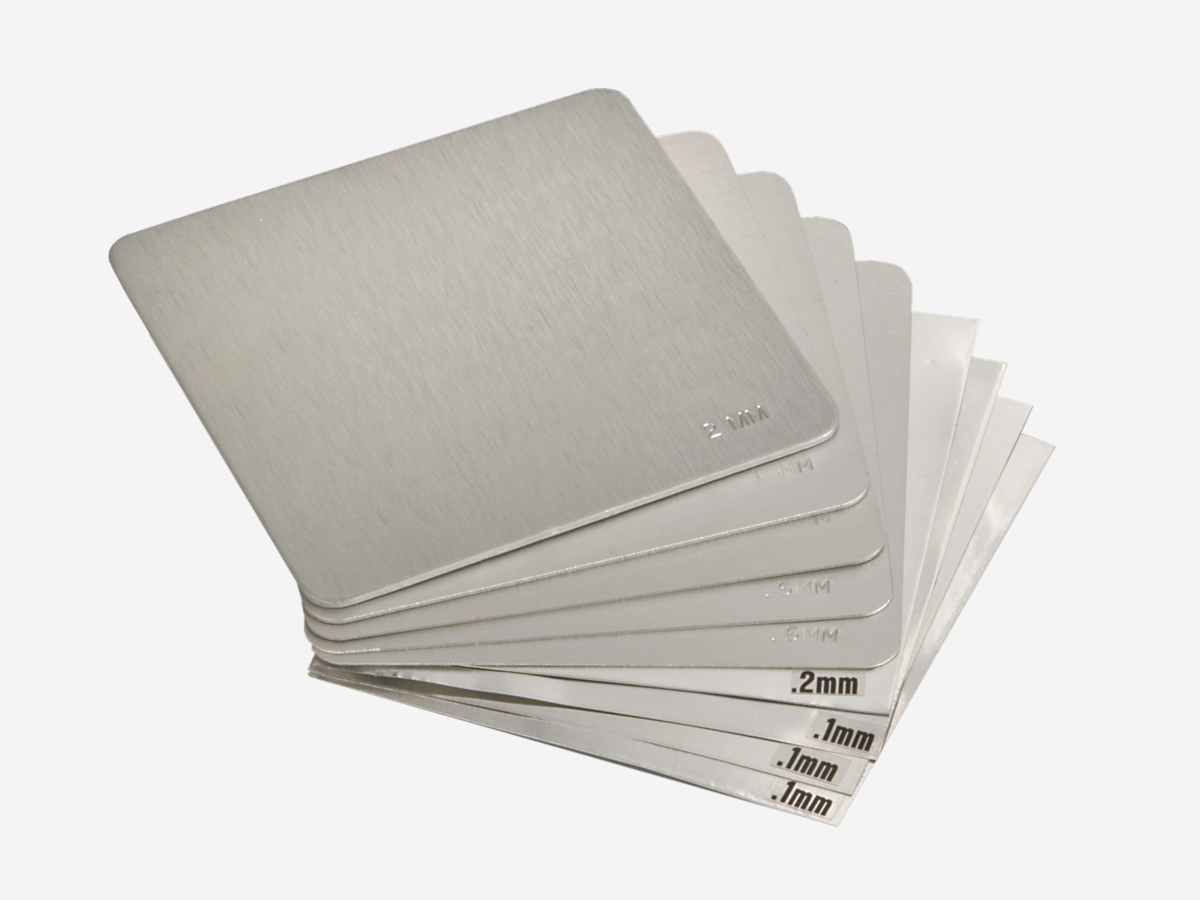 Beam Quality & Half-Value Layer
The Half Value Layer (HVL) Attenuator Set determines the HVL of the X-ray beam to specify the quality of the X-ray beam. Made of 1100 Alloy Aluminum (>99.00%), the set contains 9 sheets of various thicknesses ranging from 0.1 to 2.0 mm.
Image Quality (Contrast & Resolution)
Contrast Detail Tool monitors performance and determines contrast detail characteristics of radiographic and fluoroscopic systems
High Contrast Resolution Test Tool measure high contrast resolution of radiographic and fluoroscopic systems. Each tool (sold separately) includes eight patterns of copper mesh for systems with resolutions from 60 to 150 mesh and 16 to 60 mesh respectively. Mesh values are labeled with lead for easy identification.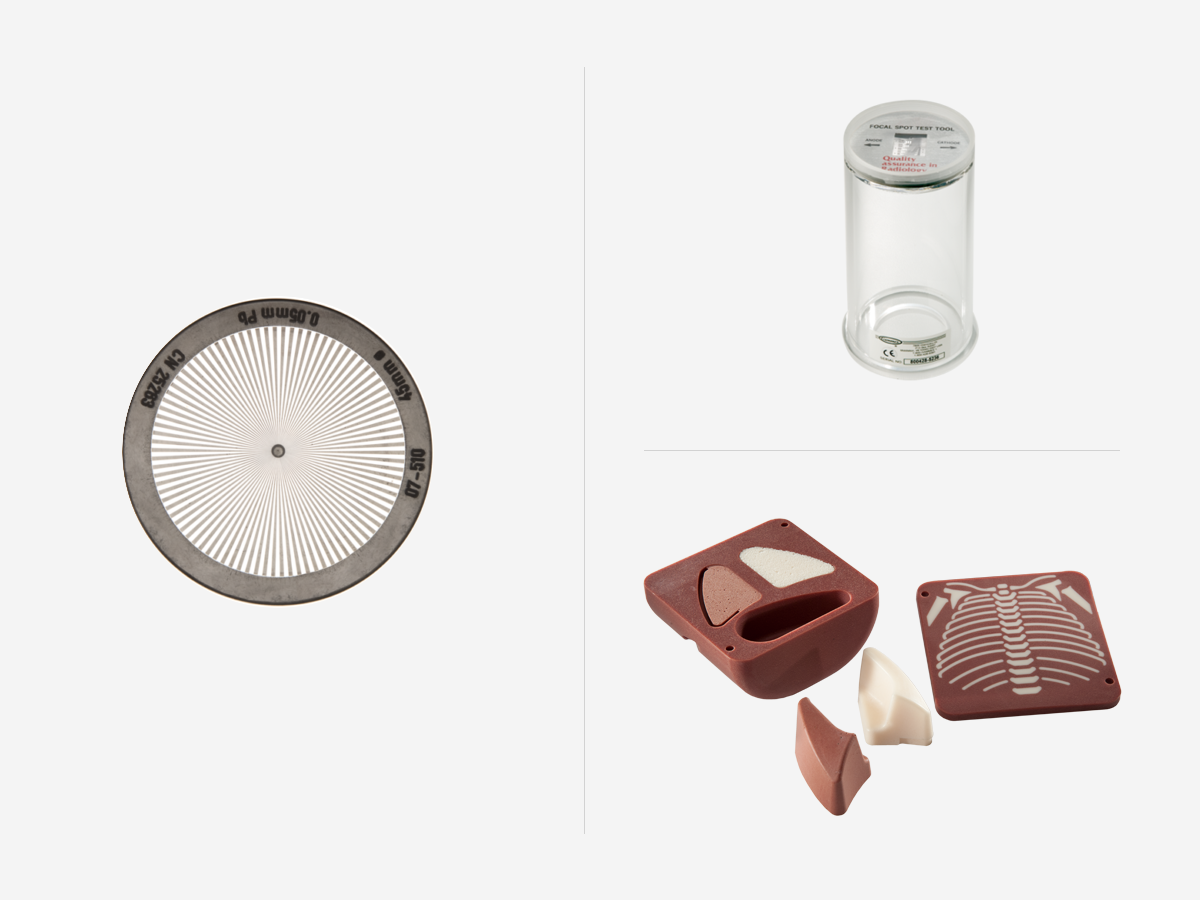 Image Quality (Contrast & Resolution) continued
Ultra Star Test Pattern (1-360°) for determining focal spot size through observation of regions of blurring
Focal Spot Test Tool for assessing focal spot size. A range of bar patterns within an acrylic cylinder allow for the visually observed limiting resolution to be easily converted into an effective focal spot size.
Anthropomorphic Neo-Natal Chest Phantom represents the transmission characteristics, histogram, physical size and structure of a 1-2 kg neonate. Includes clinically relevant image quality challenges for resolution and noise in the form of a lung with simulated pneumothorax with pleural thickening, and a lung with simulated hyaline membrane disease.
---
Complete your DR, CR, Fluoro toolkit
---
---
Beam Alignment QC Tool

Construction

Acrylic Cylinder

Height

16 cm (6.3 in)

Diameter

7 cm (2.8 in)

Weight

260 g (9.2 oz.)

Construction

Acrylic Cylinder

Warranty

5 Years

More

Less
Collimator Alignment QC Tool

| | |
| --- | --- |
| Construction | Etched Stainless Steel |
| Dimensions | 20.0 x 25.0 cm (8.0 x 10.0 in) |
| Weight | 200 g (6.2 oz.) |
| Warranty | 5 Years |
Grid Alignment Test Tool

| | |
| --- | --- |
| Construction | Three Lead Blockers with Precise Hole Locations |
| Dimensions | 9 x 23.5 cm (3.5 x 9 in) - one large, two small |
| Weight | 0.7 kg (1.5 lbs) |
| Warranty | 1 Year |
Light Field Ruler Set

Size/Range of Light Field to Measure

2 x 2 cm --> 25 x 30 cm with markings for 10 x 10, 15 x 15 & 20 x 20 cm and 25 x 25 cm

Size/Range of Circular Fields

1 cm – 25 cm diameter

Read Out Accuracy

0.5 mm

Dimensions

13.75 x 11 x 1/8 inches thick

Weight

938 g (2 lbs.)

Warranty

1 Year

More

Less
Fluoroscopic Dose Rate and Low Contrast Resolution Test Tool Kit (151)

| | |
| --- | --- |
| Construction | 2 Aluminum Blocks, 1 Lead Blocker, 1 Aluminum Resolution Plate |
| Dimensions | 18 x 18 x 4.5 cm (7 x 7 x 1.8 in) |
| Weight | 4 kg (8.8 lbs) |
| Warranty | 5 Years |
High Contrast Resolution Test Tool: (141H) – High-Res, 60-150 Mesh; (141) – Standard, 16-60 Mesh

Geometric Progression

2 1/3

Construction

White Plastic (outside)

Wire Mesh Patterns (inside)

8 - 60 to 150 mesh (141H High-Res)
8 - 16 to 60 mesh (141 Standard)

Dimensions

18 x 18 x 1 cm (7 x 7 x 0.4 in)

Weight

113 g (4 oz)

Warranty

1 Year

More

Less
Ultra Star Test Pattern, 1-360º

Lead Foil Thickness

0.05 mm

Diameter

55 mm

Angle of Single Line within a Sector

0.5°

Number and Size of Patterned Sector

1-360°

Focal Spot Size Measured

0.1-0.3 mm

Warranty

5 Years

More

Less
Focal Spot Test Tool (112B)

| | |
| --- | --- |
| Construction | Six-inch acrylic cylinder with a 12-group bar pattern target mounted on top |
| Dimensions | 0.84 to 5.66 lp/mm |
| Warranty | 5 Years |
Anthropomorphic Neo-Natal Chest Phantom

| | |
| --- | --- |
| Size | Approx. 100 x 100 x 54 mm |
| Weight | Approx. 500 grams |
| Composition | Tissue Equivalent Materials: Air, Muscle, Normal Lung, Hyaline Membrane Lung, Bone |
| Warranty | 5 Years |